What a whirlwind January was. Our calendars and hearts were full as we joyfully prepared to welcome our clients, families, and community for our Open House. And now it has come and gone. Gratitude doesn't begin to describe how we feel. To all of you that supported from near and far, for the hugs, the congratulations, the gifts, and the love; we thank you!
This event would have not been possible without some very special people. To our families and loved ones who helped with event preparation, event photography, and kept us sane - we love you and are so grateful for your help! Second, to our event sponsors Jennifer McNeil Photography and Miracle of Life Midwifery - your generosity and support is appreciated beyond measure. We were overjoyed to have you present at our event! And to all of our giveaway sponsors and food vendors, your donations were a huge hit! From raffle prizes to swag bags to samples, we heard rave upon rave upon rave about your participation.
We are proud to announce that our raffle was a huge success and we were able to donate 100% of the proceeds to Postpartum Support International for a total of $200. Your raffle ticket purchases are going directly to help postpartum families receive treatment and professional support through the various challenges they face.
Lastly but definitely not least, we'd like to thank all of you who attended and helped warm up our new space with love and energy. Whether we'd met you before or this was our first introduction, we had such fun chatting with you, learning more about you, and sharing our love for doula work, education, and community. This Open House was for all of you and we truly hope you had as much fun as we did!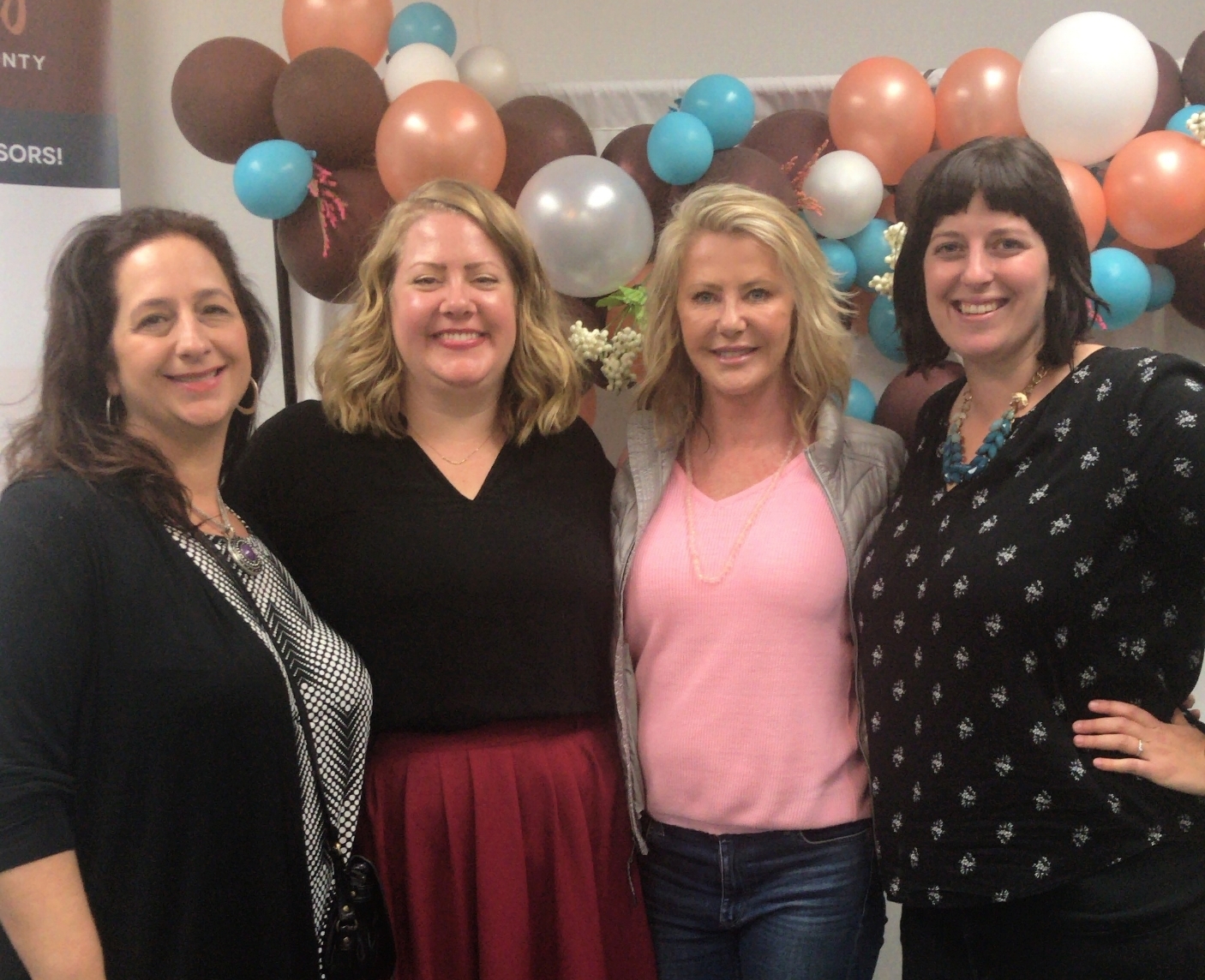 Thank You to Our Sponsors!
Dock-a-Tot
Cuties Clothesline
Bella Bar OC
Lander Chiropractic
Embe
Love to Dream
Alaina Nunez Photography
Earth Mama Organics
Back2Work Coaching
Sarton Physical Therapy
Olive la Vida
LENA Cup
FridaBaby
PreggiePops
Blooming Chiropractic
Traditional Medicinals
Bamboobies
WeeLikey
MotherLove Herbal
Parasol Co
Classic Kids Newport Beach